ABOUT LOU-RICH
Contract Manufacturing. Engineered for Success.
Are you looking for a partner in manufacturing?
The Employee-Owned Advantage
Lou-Rich is part of Innovance, Inc., which is the holding company for a family of four 100% employee-owned companies with the common goals of working together to grow our ESOP value and become the most respected companies in our communities. The Innovance companies have a unique mix of industrial manufacturing capabilities, which assures our customers that we are committed to providing a solution to any need they have. Learn more about Innovance and each of its additional companies below: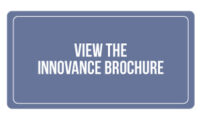 The dedication and expertise of our employee-owners builds long term customer partnerships by providing innovative and timely value-added solutions.
As a 100% employee-owned company, we are committed to giving 100% to every single one of our clients in order to be the premier supply chain provider. We strive to provide a challenging and rewarding culture that encourages success of our employee-owners, our customers, and our organization.
Lou-Rich core values include:
Conduct business with integrity and respect.
Maintain a positive, challenging workplace and a healthy work-life balance.
Sustain a safe and secure working environment through a collaborative culture.
Broaden employee job skills with professional development, education, and training.
Embrace innovation and technology to deliver exceptional performance for our customers.
Operate with social responsibility to our community and the environment.
We are an 100% Employee Owned company specializing in contract manufacturing and project support. Located in Albert Lea, Minnesota, we believe in providing our customers with best-in-class service as well as committing to satisfy every customer need.
We believe in not just helping our customers solve problems, but finding them first. Our project teams use their honest, but friendly technical expertise from day one to put customers on the right track. Here at Lou-Rich we are known for being "problem finders;" we are experts at providing innovative solutions to meet our customer needs, and we are internationally recognized for our top level service.
With our strategic customer approach, you'll quickly notice the Lou-Rich difference.
Our Company History